Stacknote ß
Stacknote is an application that can create long sentences by stacking short sentences like a chat application. It makes your writing surprisingly efficient.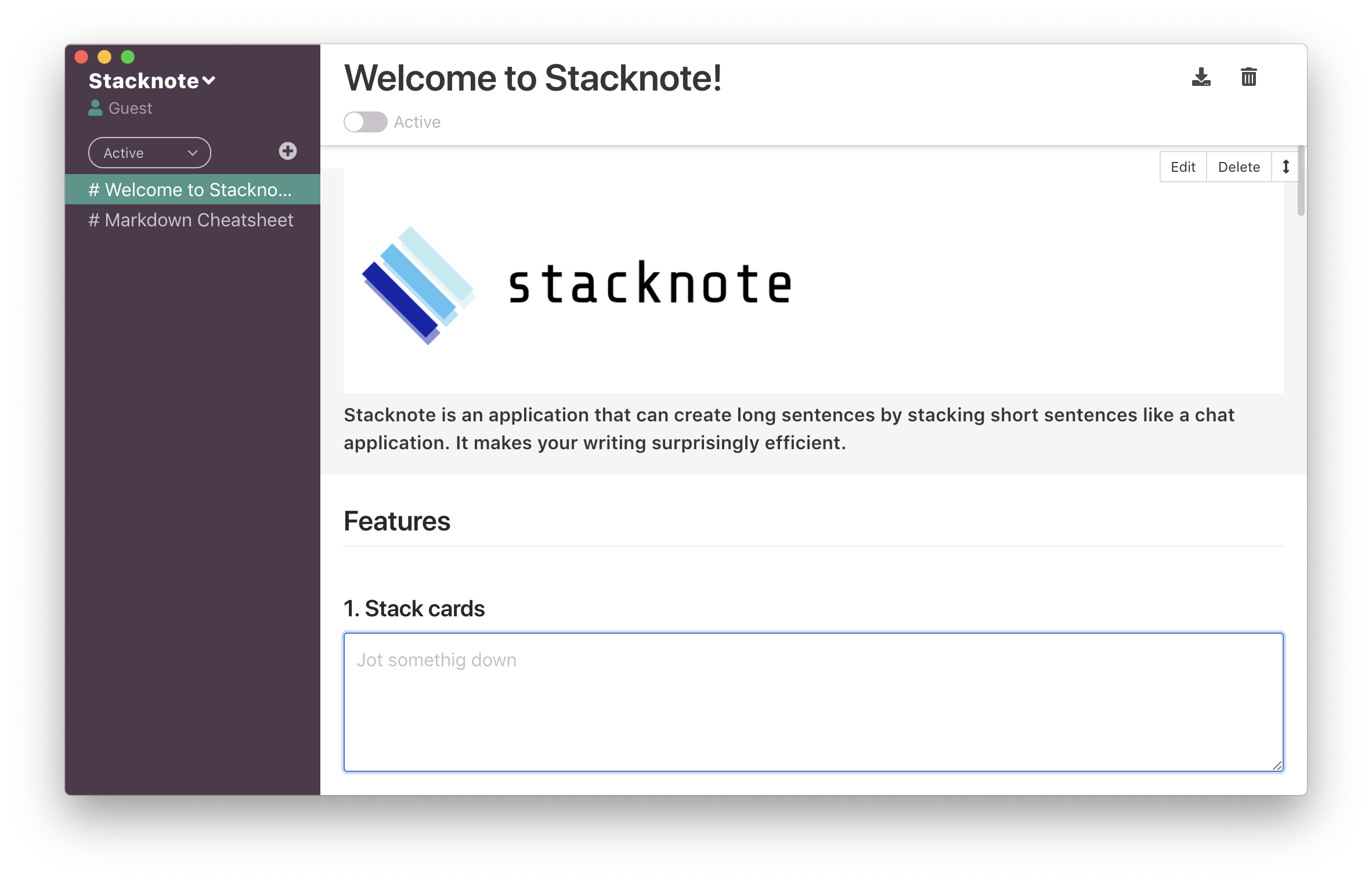 Stack Cards
In Stacknote, you can stack blocks and build a document. That's just like a chat app's UI. That's blocks are called card. This idea is came from author's habit of taking notes in chat app and github issues's comment area.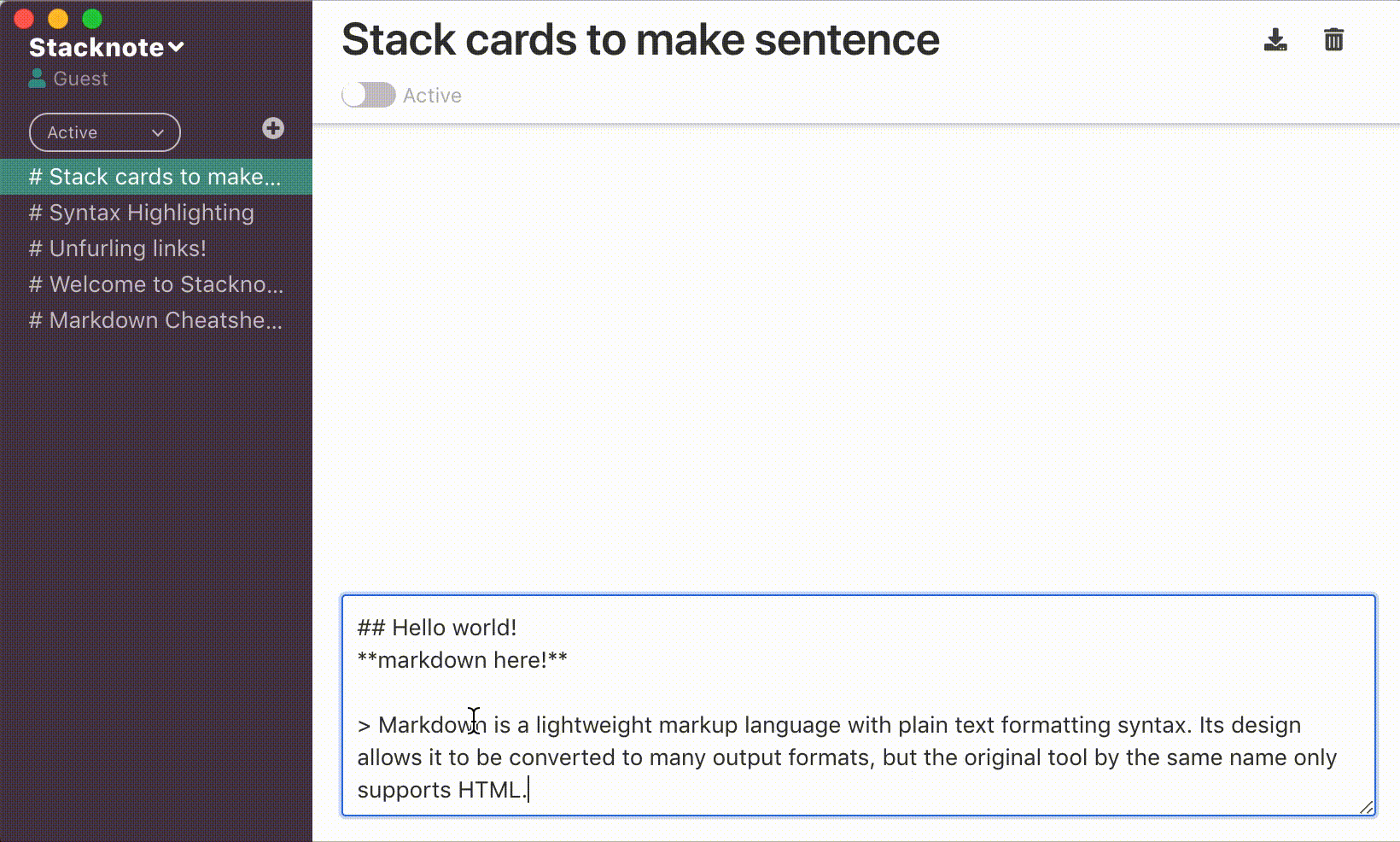 Sorting
Cards in a note are Sortable.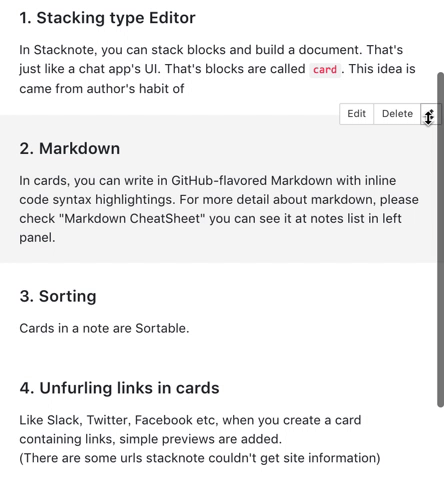 Unfurling Links
Like Slack, Twitter, Facebook etc, when you create a card containing links, simple previews are added. (There are some urls stacknote couldn't get site information)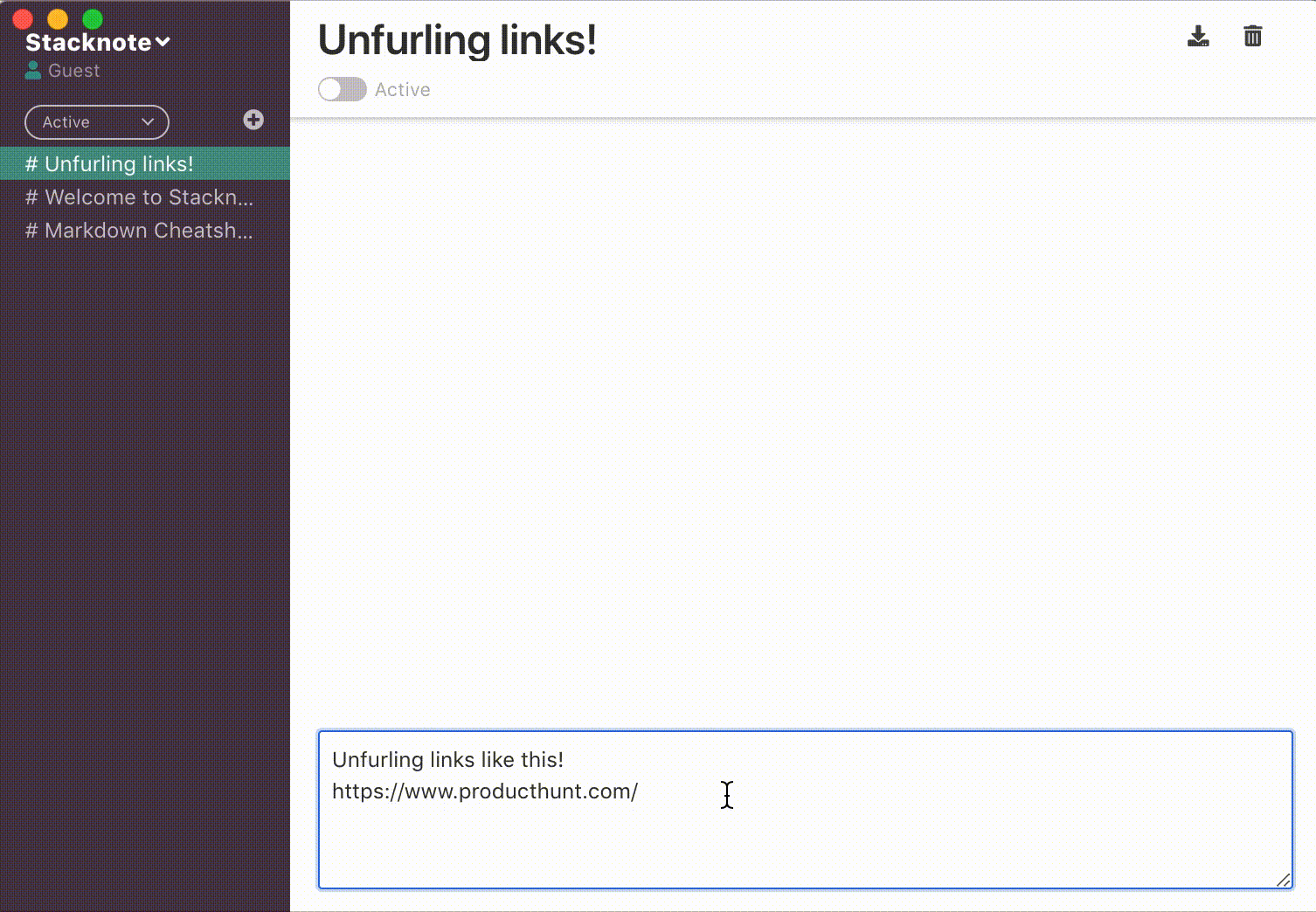 Markdown
In cards, you can write in GitHub-flavored Markdown with inline code syntax highlightings.
Syntax Highlighting
In a markdown code block, automatically language is detected and code is highlighted.
Cloud Upload
Only for a paid user, all notes are stored at the cloud. So you can get these on multiple devices.
Forum
This is a beta version. So I need your help. If you have any questions or requests using the app, please contact us on the forum. Please create an issue on the Github page below. (日本語版フォーラムはこちら)